Silicone PU is a new generation of sports surfaces material, efficiently solve problems which PU cannot fulfill.

Comparing with PU, silicone PU is of longer lifetime span, and it's easier to maintenance.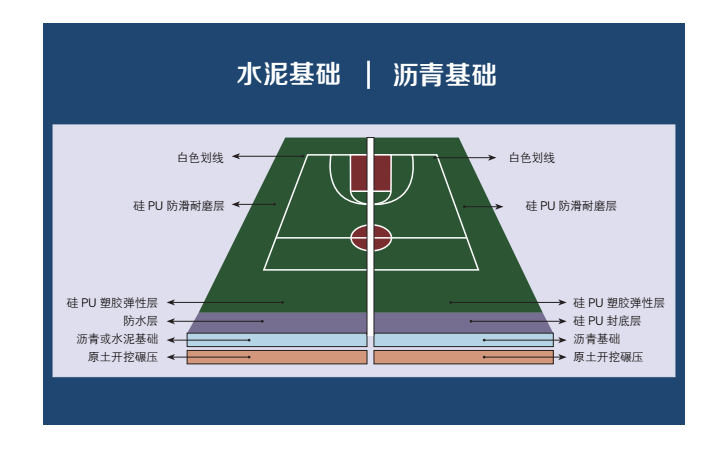 Good self-leveling propert
Highly resilient
Applications: outdoor sports courts of tennis, basketball, badminton, volleyball etc..
Si-PU system material can be directly installed on concrete base, asphalt base, recycled SBR granular bottom layer, and low-density rubber mat etc.. It is a new material which can be used for all kinds of indoor and outdoor sports surface project. It is an ideal replacement of acrylic and traditional PU material. Particularly durable, environmentally friendly and economical for sports flooring project.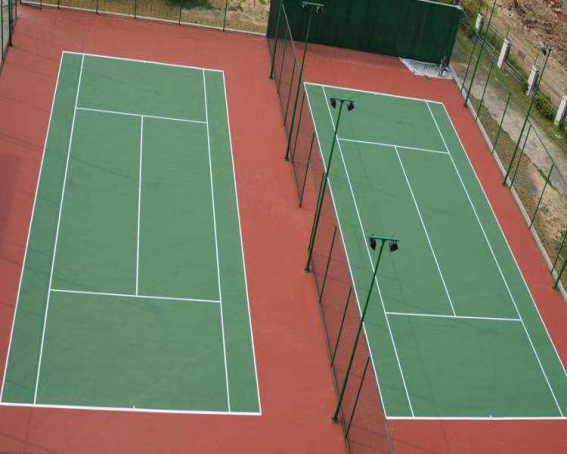 Technical Specifications
Thickness: 3-8mm
Applications: Basketball Court, badmintion court, volleyball court, tennis court, and multi-sport recreational areas etc.
Materials: Waterproof primer, silicon pu cushioned layer, silicon pu top coating, paint thinner, silicon pu strengthen layer, marking paint, quartz sand.
Features of Si-PU Sports Surface Synthetic Floor Covering
Competitive priceyet high performance;
Made of high-quality Si-PU raw materials, ultraviolet and color-changing resistance enables it to maintain color under long-term exposure;
Water-based raw materials, non-toxic, 100% environmental-friendly;
High weather resistance, not suitable for aging, long service life, good light fastness, deep coloring, long-lasting color;
The surface is smooth so that the ball is easy to bounce, but it does not change the angle of the ball bounce;
Excellent wear resistance with anti-slip property, long life guaranteed;
Good elasticity, not easy to crack, have a comfortable sense of movement; elastic cushion series has shock absorption performance, can reduce the shock of athletes' feet and legs;
Strong adhesion and firm bonding ensures no delamination or bubbling.
The surface is smooth and easy to clean
Highly durable,convenient daily maintenance.